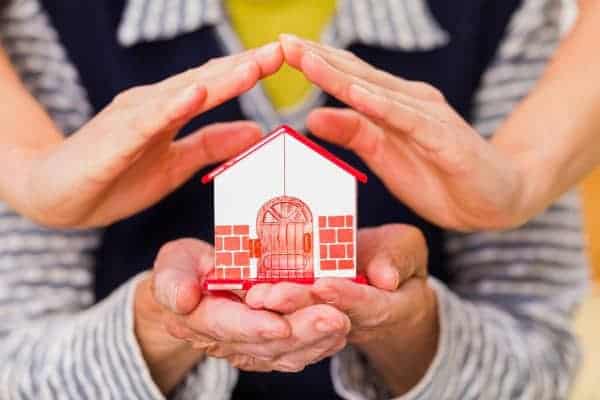 Most people don't like to think about their own mortality, but it's important to have a plan in place for what will happen to your assets when you're no longer around. Experienced estate planning attorney Bruce Adams can help ensure that your loved ones are taken care of and that your wishes are carried out according to your specifications.
(Anniston, AL, January 2023) Bruce Adams, an Anniston estate planning lawyer, outlined that in 2023, many individuals and businesses are looking to the future and planning ahead. As 2022 has come to a close, it's time to start thinking about what you need to review. A qualified estate planning lawyer can help you navigate your options and make sure you're prepared for any event or situation that may arise.
Most people think of estate planning as something that only wealthy people need to worry about. However, everyone can benefit from having an estate plan in place. If you die without a will or other estate planning documents, your assets will be distributed according to Alabama state law. This may not be how you would want your assets to be distributed.
It's essential to review your long-term care planning. To assist you in this endeavor, we've developed a helpful checklist that will ensure all your bases are covered:
Do you live in your own house?

Do you think your house is ready for you to age in place?

Have your doctors or medications changed recently?

Is your insurance still covering your doctors?

Have you encountered any new healthcare concerns in the last year?

Do you have any local support (family members, neighbors, friends, or community organizations)?

What is the state of your mental health?

Do you have an estate plan in Alabama? Is it current?

Do you make do with your monthly salary?

Have you considered purchasing long-term care insurance?

How long could you afford to pay for a nursing home out of pocket if necessary?

Have you worked with an Anniston estate planning attorney to develop a long-term care plan?
There are many reasons why you might need an estate plan. For example, if you have young children, you'll want to designate a guardian for them in the event of your death. You'll also want to ensure that your spouse or partner is financially provided for. And if you have significant assets, you'll want to be sure that they're distributed the way you intend.
An estate plan can also be helpful in avoiding probate, which is the legal process of distributing your assets after you die. Probate can be time-consuming and expensive, so it's often best to avoid it if possible. Your Anniston estate planning attorney can facilitate this area for you.
A good estate plan will take into account all aspects of your life and financial situation and provide for as many eventualities as possible. It's important to work with an experienced estate planning attorney who can help you create a comprehensive plan that meets your needs.
Don't let another day pass without guaranteeing that you and those who matter most to you have thought ahead for whatever life may bring. Talk to estate planning lawyer Bruce Adams as soon as possible.
About Bruce Adams Law Office
Bruce Adams was born in Tuscaloosa, Alabama, and raised there until he graduated from The University of Alabama. He then became an officer in the United States Army as a military police officer. Still, he decided to continue his education by earning a law degree from the Cumberland Law School at Samford University while serving in the reserves. Eventually, Bruce went on active duty as a Judge Advocate at Fort McClellan.
He began private practice in Anniston, Alabama, in 1984, where he has lived and practiced ever since. His practice has included estates, business litigation, personal injury, and divorce, among other things. He now focuses on estate planning, probate, estate planning business matters, and family law. At Bruce Adams Law Office, you can trust that your case will receive undivided personal attention.
Bruce Adams Law Office
1302 Noble Street, Suite 3D
Anniston, AL 36201
256-237-3339
URL: https://bruceadamslaw.com/